Discover Machu Picchu with a personal guide & archaeologist on June 21 (winter solstice), the most important day of the year to the Incas
About this event
Uncover the mysteries of the Incas! Join this Virtual Guided Tour of Machu Picchu, on June 21 - the winter solstice.
The winter solstice (June 21) was the most important day of the year to the Incas, it marks the start of their new year. They meticulously built sacred constructions within Machu Picchu to align with the position of the sun on this momentous occasion.
Experience the ancient Inca city's special energy from the comfort of your couch on this virtual guided tour inside Machu Picchu at the winter solstice. Together with a professional guide and archaeologist, you will be able to explore some of the most important and sacred sights of Machu Picchu - the citadel with its temples, and the surroundings of the cloud jungle and Andes mountains, live and interactive. We may get to hang out with a llama!
What's Included?
Live streamed event from Peru with a local archaeologist and licensed tour guide
Immersive Experience
Machu Picchu top viewpoint
Machu Picchu citadel and temples (Temple of the Sun, Temple of the Three Windows,...)
Cloud jungle surroundings with fauna and flora (hopefully some llamas but as with anything in nature, this can't be guaranteed)
Live Q&A
Zoom link provided
Contents suitable for children
This tour will start at 2PM Peruvian Time and will be 90 minutes in total: 60 minutes explanation and 30 minutes Q&A.
What is a Virtual Guided Tour?
Our local professional guide and archaeologist, Michael Lazo Gamarra, will be streaming live from Machu Picchu, Peru using Zoom. With his expert knowledge and over 20 years' experience of guiding at Machu Picchu , he will bring this ancient city of the Incas to life for you. He will occasionally share historical images so you can get a deeper understanding of the site's history, significance and scientific discovery.
Since this is a live event, there is no recording available.
Mike will use his knowledge and experience as qualified tour guide to give you the best possible alternative to visiting this magnificent archaeological site during this special time of the year in real life from the comfort of your couch. And of course you will have the opportunity to ask any of your questions.
Let us bring the ancient inca history back to life for you in a fun and interactive way in this virtual guided tour of Machu Picchu!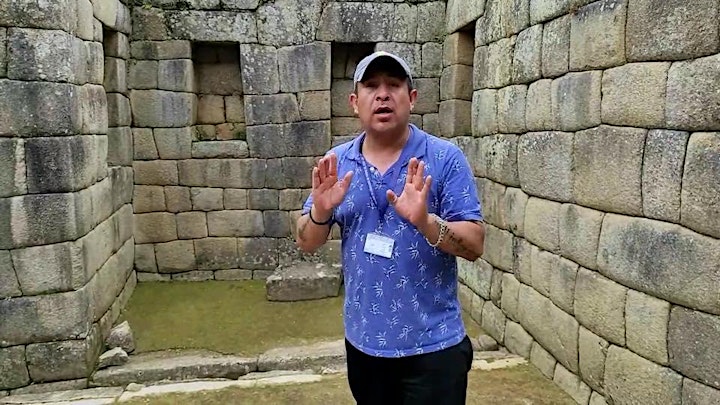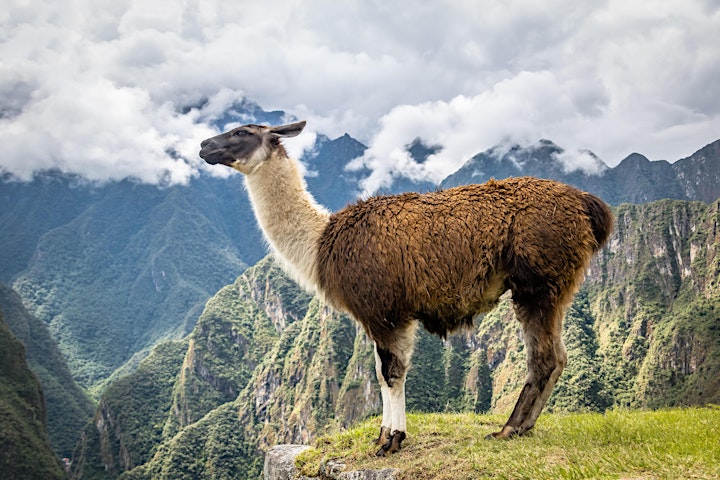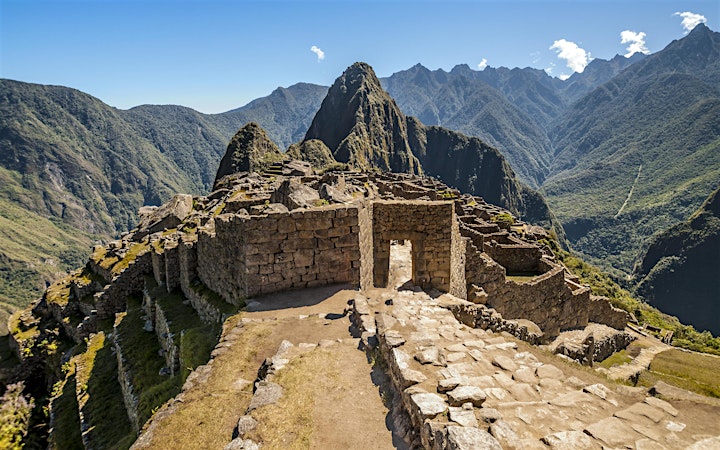 Organiser of Machu Picchu at Winter Solstice: Uncover Inca Secrets with an Archaeologist